MAC / Civic Center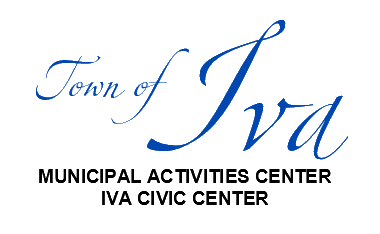 The Iva Municipal Activity Center, known as the MAC Center, and the Iva Civic Center are facilities used for a wide range of entertainment, civic and recreational events throughout the year.
Located on the grounds of the former Cresent High School, the facilites are shared with the Elsie Evans Memorial Park. These facilities can be used by the public for various events, such as family gatherings and birthday parties.
Call the Town Hall for more information or to reserve one of our facilities.
Contact Info
Iva Town Hall
204 East Jackson St
Iva, South Carolina
864-348-6192
Relevant Documents