Town Hall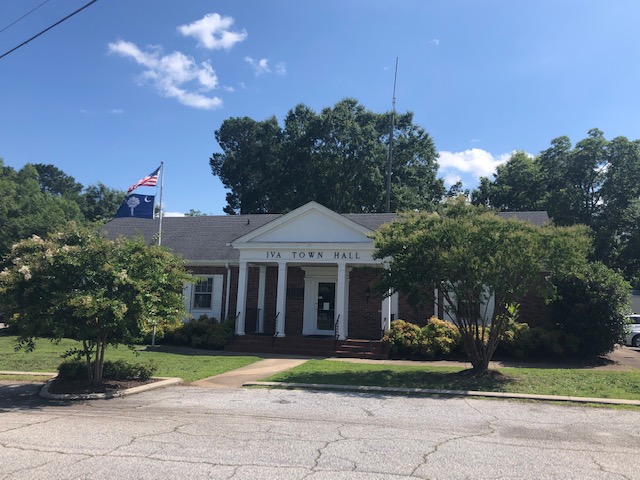 The Iva Town Hall is your resource for information and questions about our local government as well as services offered within our community.
It is also home to the Mayor, Town Council, Town Clerk, and all of the departments within our town.
We welcome you to our town and encourage you to call or stop by anytime we can assist you.
The Iva Town Hall is open for business:
Monday 8am - 5pm
Tuesday 8am - 5pm
Wednesday 8am - Noon
Thursday 8am - 5pm
Friday 8am - 5pm
*We are closed daily from 12p.m. - 1p.m. for lunch
We are located at:
204 East Jackson Street Iva, South Carolina 29655
Click to see a map of our location
Please call us at 864-348-6193 if we can help you in any way.